My Activity
My Activity gives you an overview of all your latest actions and projects you are involved in.
You can open your My Activity page by clicking on your user avatar in the upper right corner and then selecting My Activity from the dropdown menu.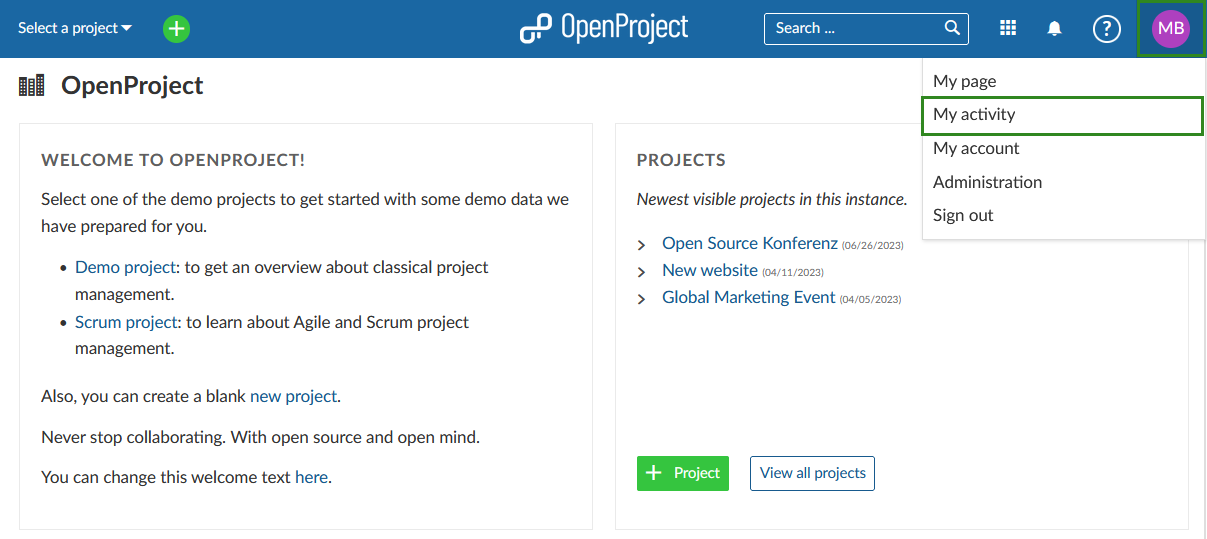 You will see two lists by default. Projects will show all projects you are a member of. Activity will show all of your activities that are being recorded in OpenProject.