Time tracking software for efficiently managing projects
Use OpenProject to deliver projects on time and on budget.
Time, costs and budgets
Record spent time and costs and keep an eye on the budget
OpenProject enables professional project controlling and cost analysis. Budget dashboards provide a top-level overview of your project budgets as well as a detailed analysis of time and costs. Time tracking, cost reports and budget are powerful features that are closely interlinked. The cost report is able to show both hours or value and labour as well as unit costs.
Time and costs tracking software
Time and cost recording simple and fast
With OpenProject time tracking software you can easily track and report on spent time and costs. You can plan labor as well as unit costs. It allows you to customize unit costs to your needs and set hourly rates by project member, time frame and project.
Time tracking
Log your spent time on work packages
Track your spent time on work packages and add categories or other custom information. In order to do so, OpenProject makes it effortless for team members to log time.
Record your times directly on the work packages you are working on. You can add any customized fields. For easy billing, e.g. with external partners.
Comfortable and easy time log. Choose a work package directly from the list and add your working time.
You can include the My Spent Time widget directly on the My Page.
Cost reporting
Clear overview over your labor and unit costs
With OpenProject cost reports you have all the options to analyze your data. You can track and evaluate labor costs as well as unit costs. Multiple filter options enable you to create reports for different needs. Save your custom cost reports to export or share with project members.
Evaluate labor costs based on the hourly rate of team members in OpenProject and filter, group and export the reports.
Define an hourly rate for your project members to bill directly with external parties or track the costs of external providers.
You can differentiate the costs between projects and duration.
It also allows you to log time for other users.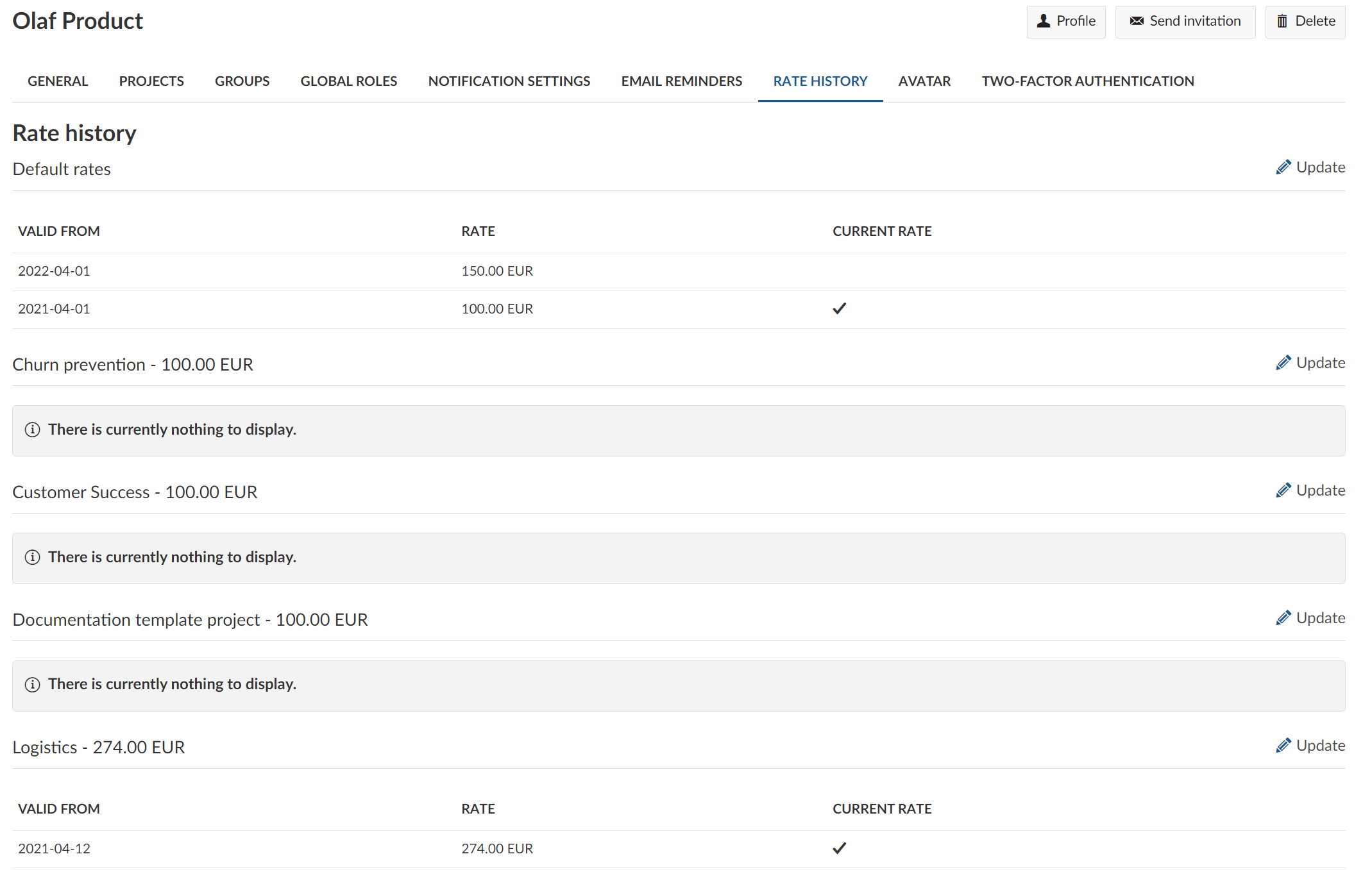 Configure and log unit costs for your project to keep an eye on project costs.
Evaluate all spent costs in detailed reports, configure, filter and group them to your needs.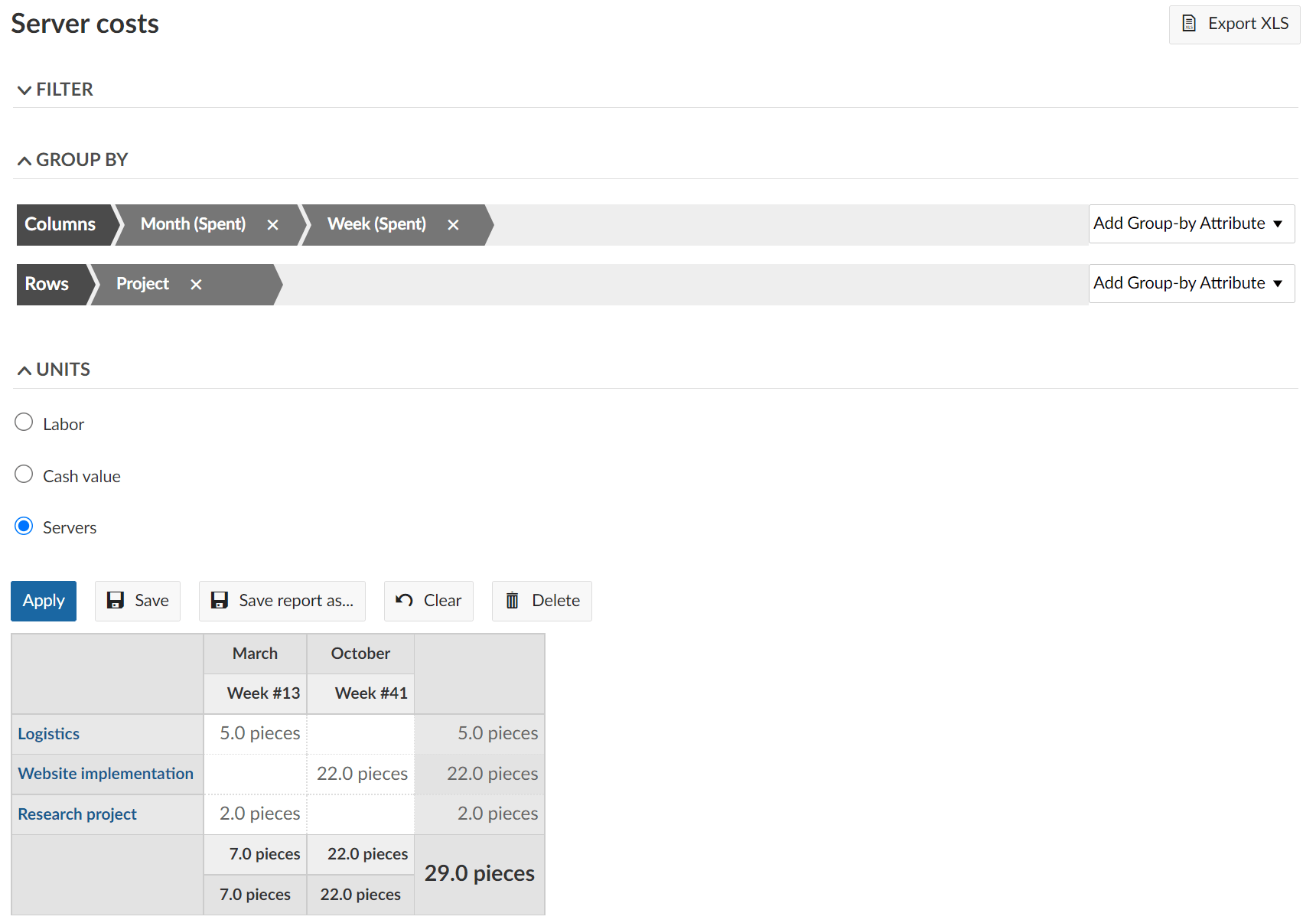 Project budgets
Be budget-wise in your project
Plan your project budget and calculate labor costs and unit costs. This allows you to then track actual versus plan and manage your resources.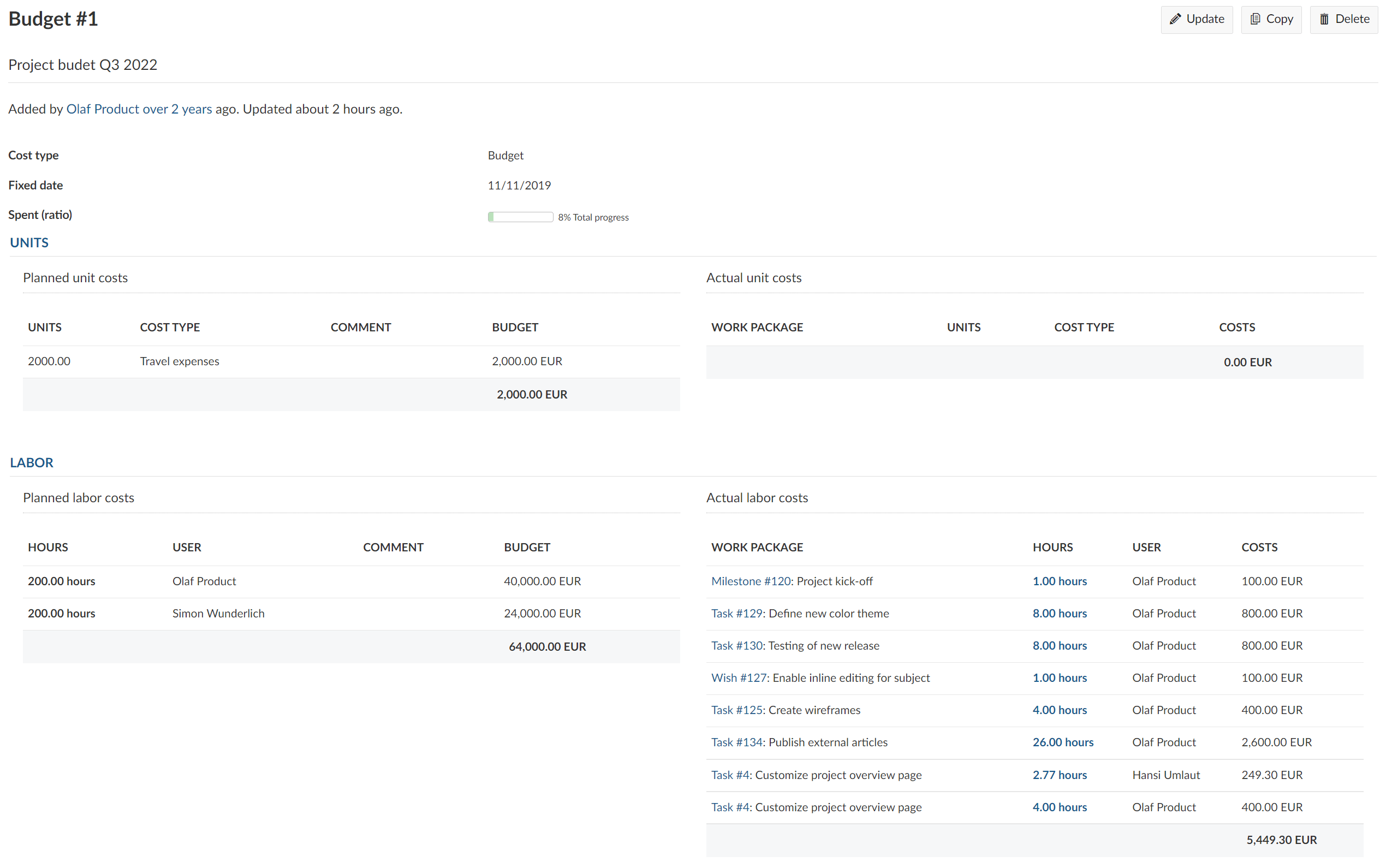 More features
More powerful features for your project management