Product development software for roadmap and release planning
Create, prioritize and communicate your product roadmap effectively.
Product development software
Define objectives and make your stakeholders buy into your project's roadmap
OpenProject used as product roadmap software provides an overview across multiple projects. Share your roadmap with your stakeholders, get feedback about your ideas and break it down into a detailed release plan.
Align your product roadmap with your company's product strategy and create buy-in and transparency across all teams.
Product roadmap
Align with everyone on the overall planning
OpenProject is the easiest way to plan, visualize, and communicate your product roadmap and release plan to your stakeholders.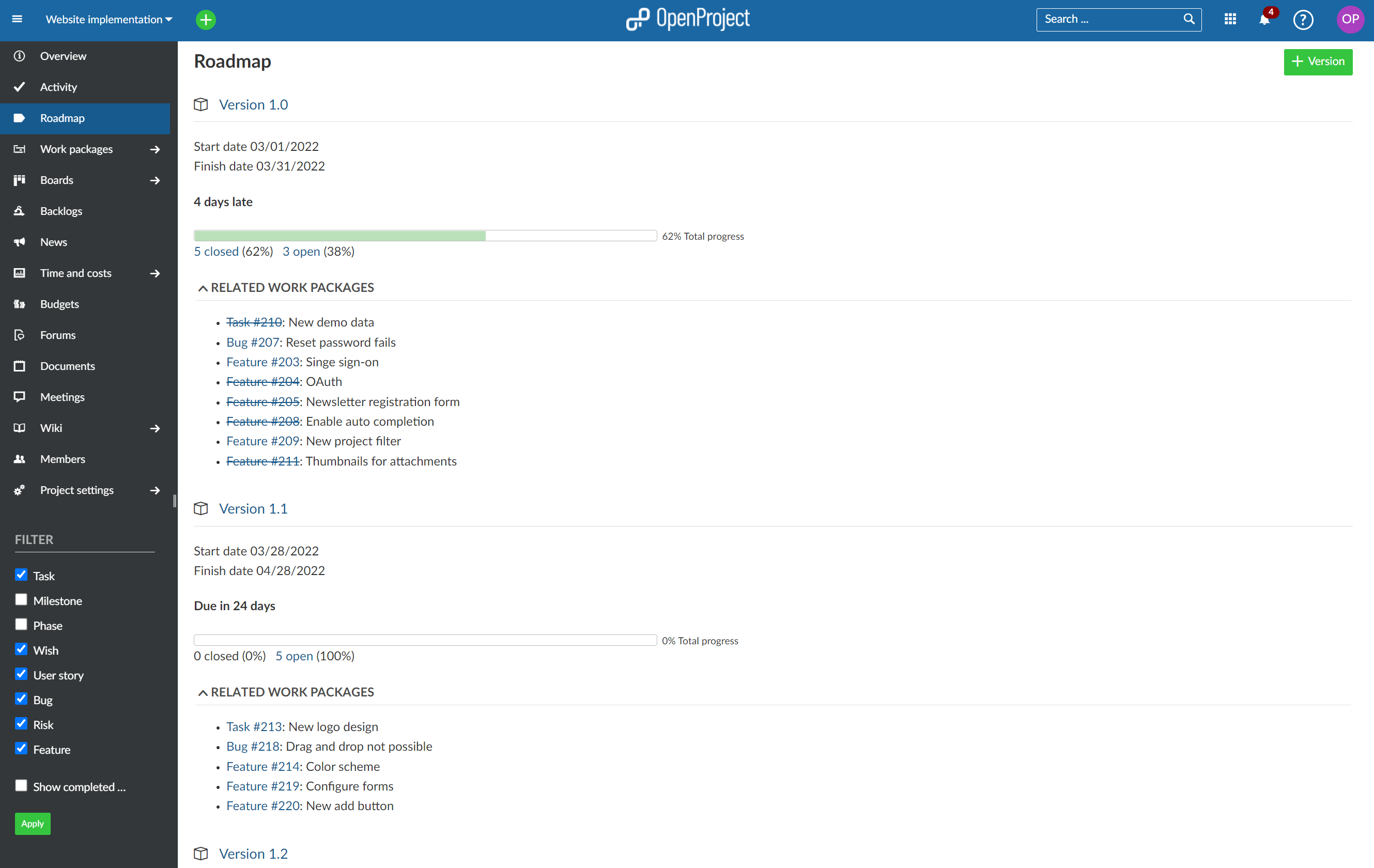 Product versions
Plan your next product versions
The versions in OpenProject let you plan the next product releases and give you an overview about the current status.
Compare estimated time and actual time and analyze status, priority, assignees.
Product timeline
Visualize and share your product timeline
The product timeline shows you when features will be developed and what dependencies exist amongst them. Visualize it to allow for your team members to plan capacities and discuss collaboration.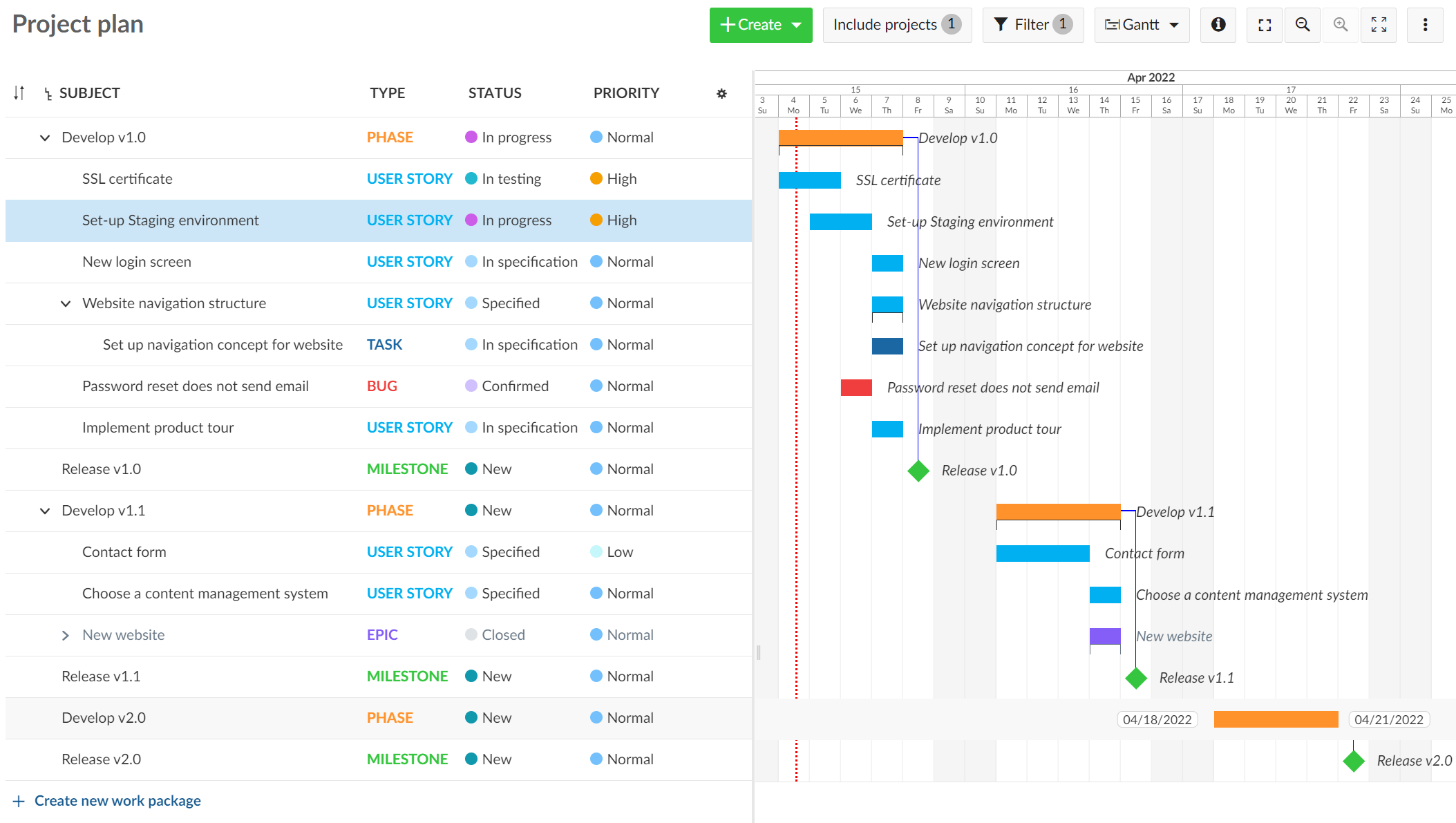 Version boards
Develop your product in an agile way
Version boards allow the team to prioritze features, get an overview of the status, and create and visualize a product roadmap.
Repository
Connect requirements with the development and include your GIT or SVN Repository or integrate with GitHub
Connect your GIT or SVN Repository to your projects in OpenProject. You will have the code directly together with your work packages.
Integrate GitHub to connect features or bugs in OpenProject directly with the development and see the status of corresponding Pull Requests and Actions.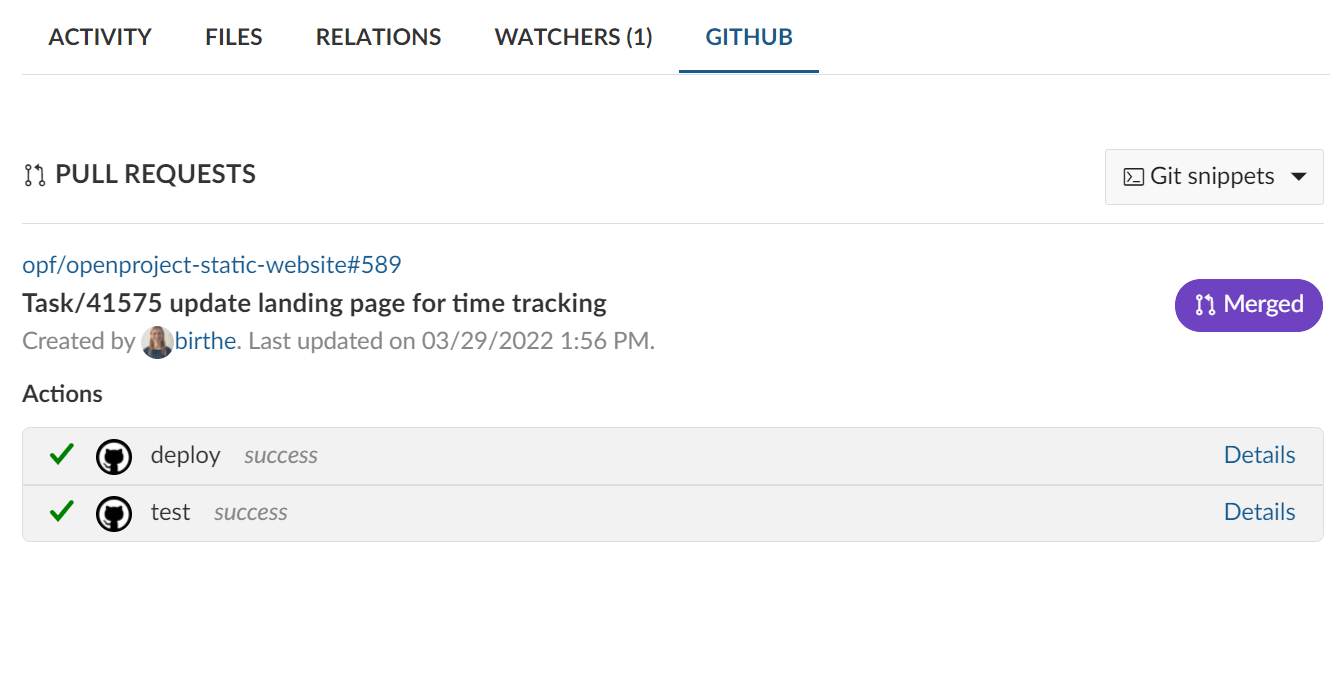 More features
More powerful features for your project management