Customize workflows and set up your processes
Become more efficient by implementing your own way of working.
Workflows and customization
Increase efficiency with project management software that adapts to your needs
Because every organization has a different structure, different processes, selling different products, project management is executed differently – even though following the general phases from initiation to project close.
A project management software thus has to allow for flexibility for the users to adapt it to their organization. OpenProject offers various options for the user to customize.
Work package forms
Configure forms to track what you need
Set up work packages to fit your projects. Configure different types, status, priorities, custom fields, and create the forms that best fit your needs.
Workflows
Make it your own
To support the execution of your project management, you want to map your own organization's approach in the project management software. OpenProject allows you to customize your workflows. A workflow in OpenProject represents the transitions of a work package between status for a role and a type. I.e. which status changes can a certain role implement depending on the work package type. Hence, to make it suit your own approach, you can adapt which status changes are allowed by a selected role for the selected work package type.
Custom actions
Speed up and reduce errors with automated workflows
In addition to customizing your workflow, you can add custom action buttons to standardize your workflows, avoid errors and reduce manual work for updates.
An intelligent workflow with custom actions allows you to easily update several work package attributes at once with a single click on a button.
Use one or more custom action buttons on your work package forms to structure your ordering processes, your development workflow and much more.
Custom fields
Add any additional information you need
Not every project is the same. OpenProject gives you the opportunity to not only work with existing forms but adapt to your requirements.
You can create additional custom fields for different sections, e.g. work packages, projects, users or groups in OpenProject.
Displaying custom fields for projects on the projects list are part of the Enterprise add-ons.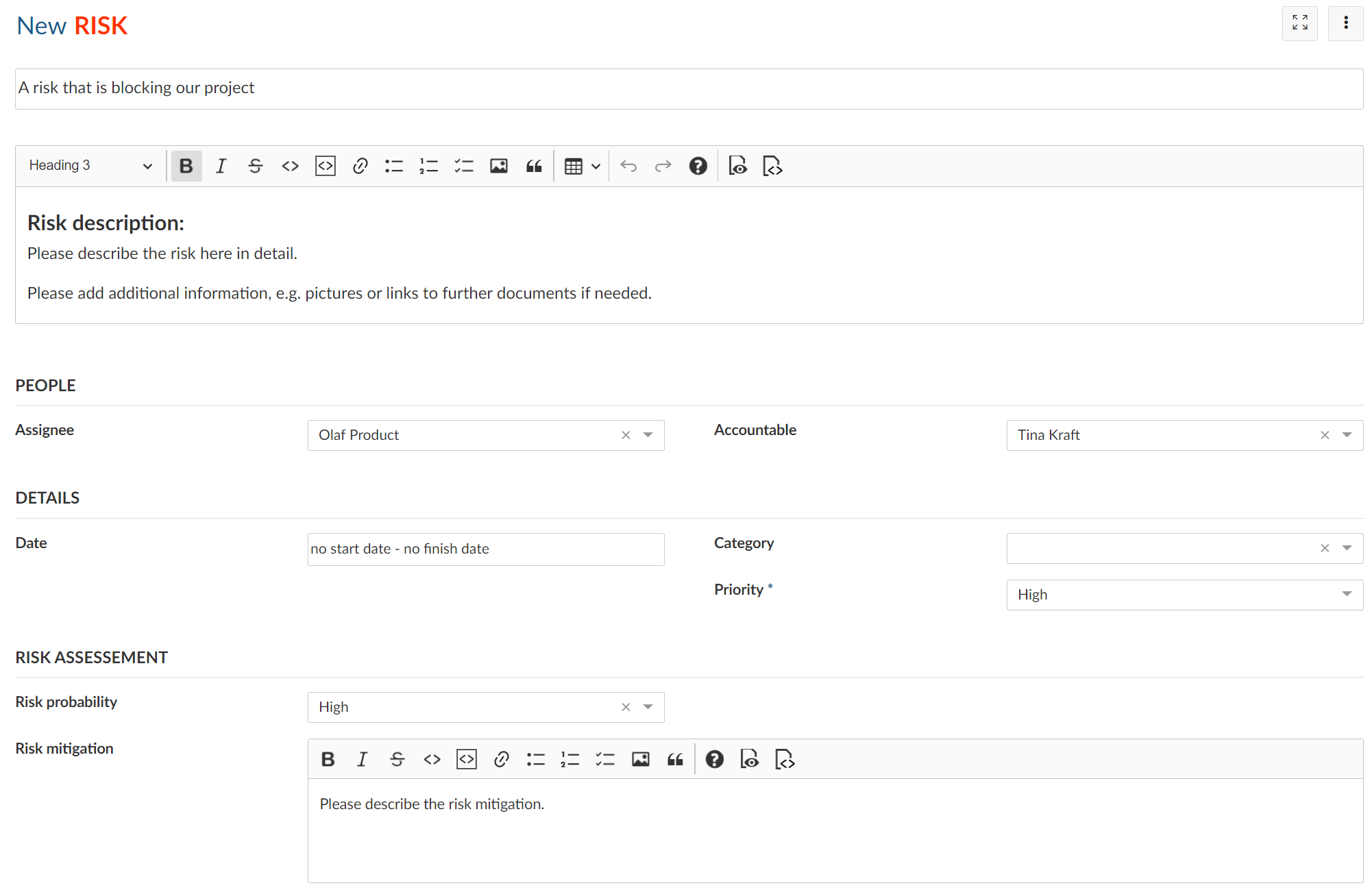 Project templates
Standardize your project set-up process
Create and set-up new projects based on templates. Configure work package types and forms, lists, filter, project members, and more in your template and re-use it for following projects.
Custom theme
Your logo and corporate colors make your team feel at home
Themes define a look and feel for OpenProject. Create your own custom theme to comply with your company's corporate design requirements. Easily change the color scheme and adapt colors for the header, links, menu, buttons, hover, and more. Upload your own logo and favicon.
More features
More powerful features for your project management