OpenProject 11.2.0
Release date: 2021-03-09
We released OpenProject 11.2.0. This new release will bring many new features and bug fixes that will improve classical as well as agile project management.
Placeholder users (Enterprise add-on)
A new concept of placeholder users has been introduced with 11.2. Within the Administration -> Users and permissions you are now able to create placeholder users without an email address and without taking away any license seats.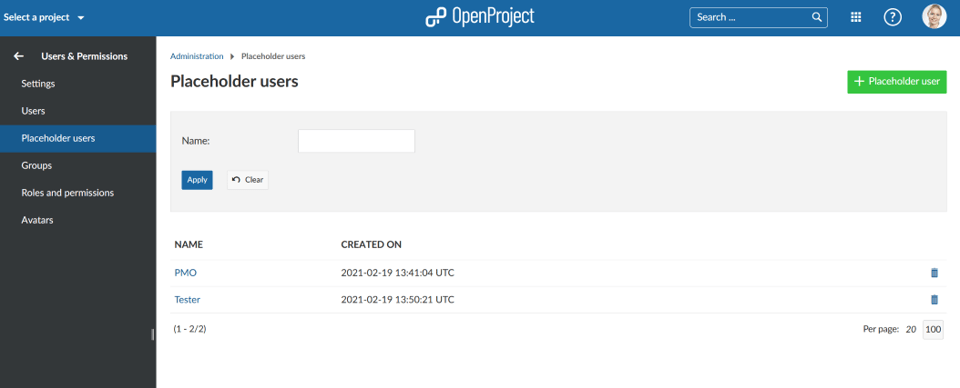 These preliminary users can then be added to projects. You can plan with these resources and already assign tasks to them. This is especially helpful when setting up a project template. Later, you can then replace the placeholder users with real users in a project.

In the upcoming release we will continue working on this concept, i.e. creating a visual distinction between real users and placeholder users.
Extended filter options by parent and ID
The work package filters are extended by new work package attributes. You are now able to also select the parent as a filter option either by entering the name or ID of the parent work package. This way you can easily see all direct related children of a work package.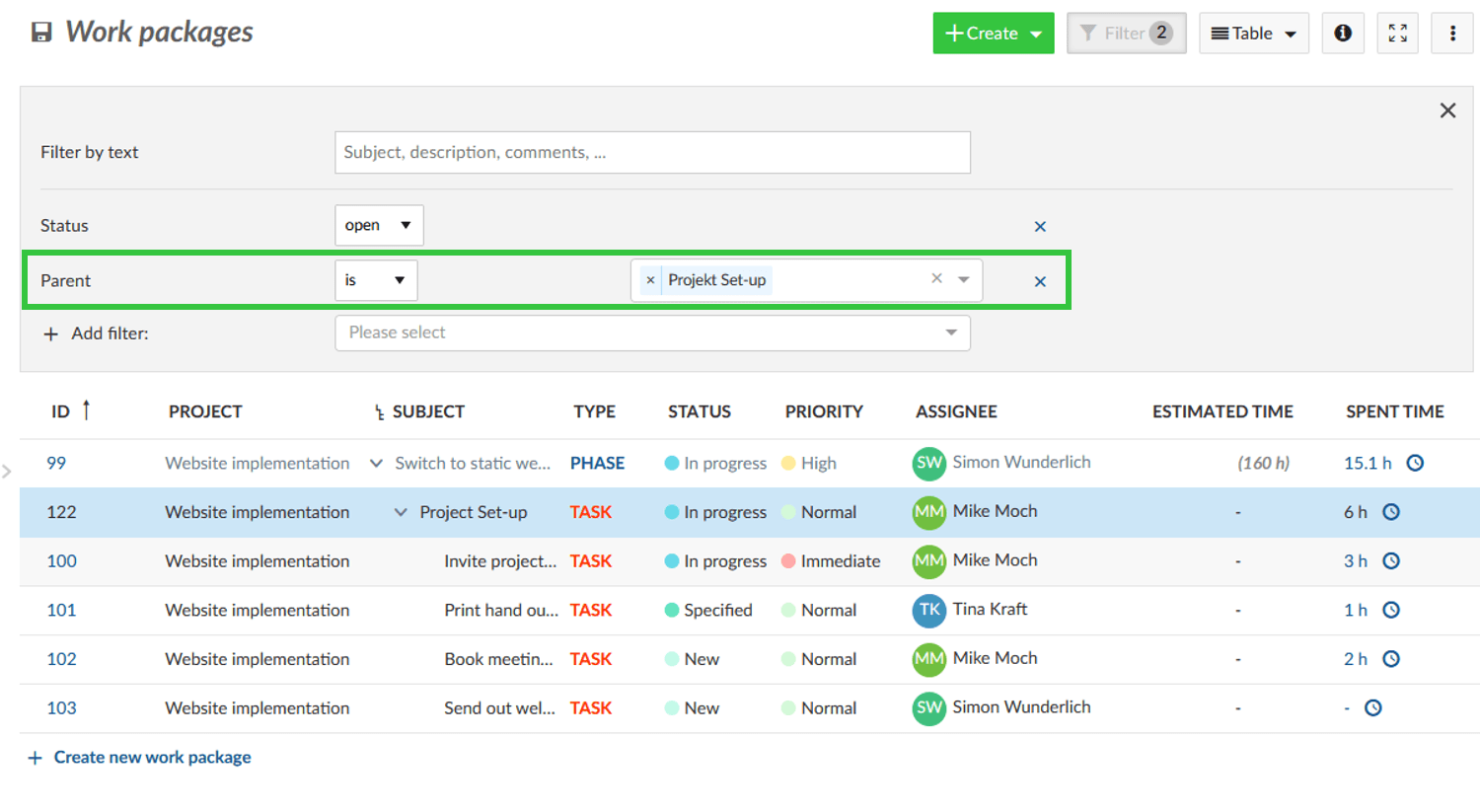 Furthermore, you can filter the work package table by ID to include (or exclude) only these work packages in the list.
For example, choose those work packages you want to discuss in a meeting or that needs to be displayed on the project overview by filtering for exactly these IDs.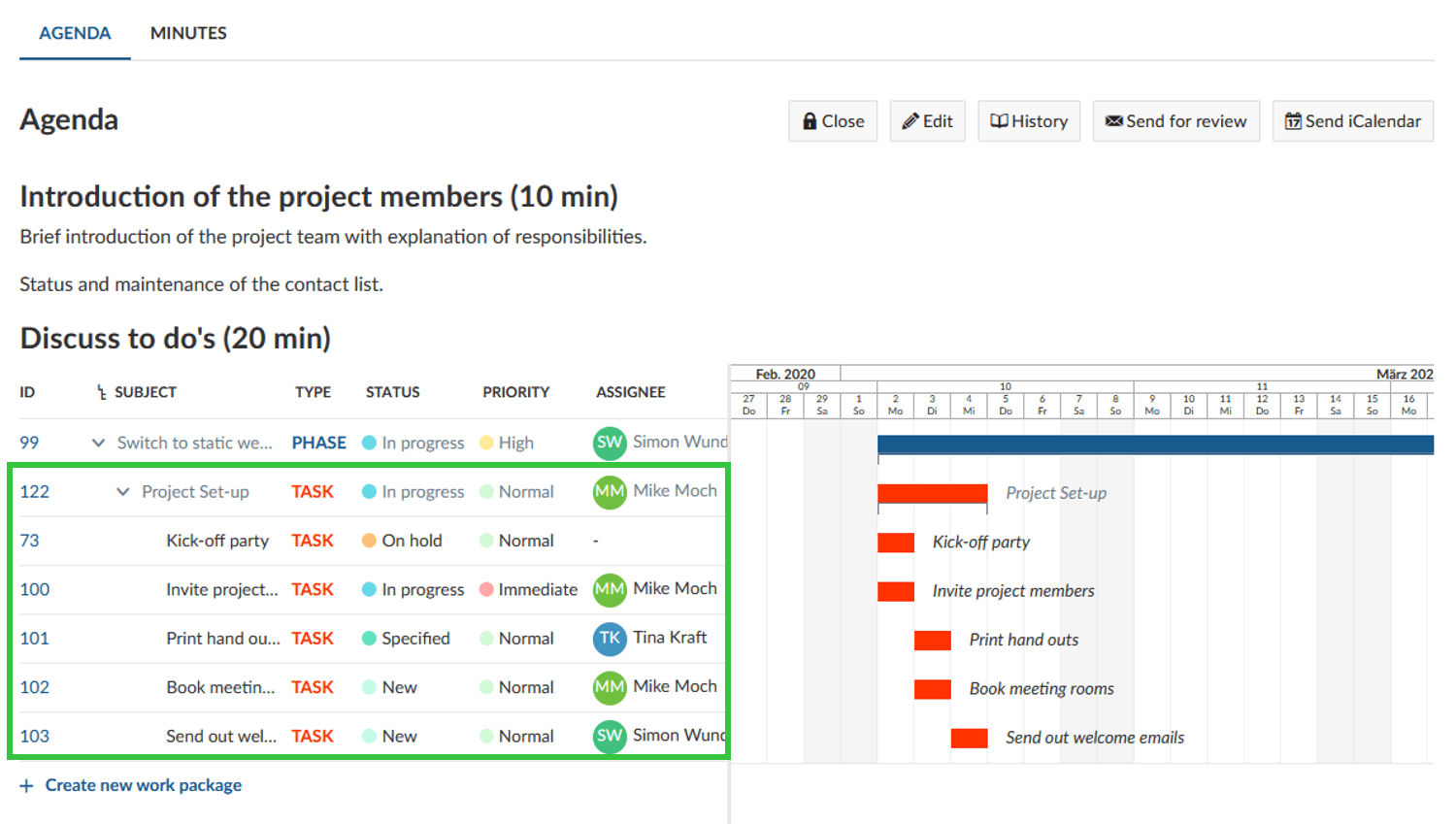 Distribution of user administration
The user administration is now distributed to non-admins by a new global role for more fine-grained user management. This way it is possible for non-admins to manage and invite users without having full admin privileges.
UI and UX improvements and various bug fixes
Furthermore, with 11.2 we have implemented various UI and UX improvements for OpenProject. We harmonized the navigation for the time and costs module so that it is consistent with the other navigation. Also, we adapted the background colors of sum rows and group rows in the work package table so that it is easier to understand. We introduced a group show page (similar to the users show page) in order to link this page in case of mentioning a group and be also available for non-admins.
All bug fixes and changes
Installation and Updates
To use OpenProject 11.2 right away, create a free trial instance for our OpenProject Enterprise cloud.
Prefer to run OpenProject 11.2 in your own infrastructure? Here you can find the Installation guidelines for OpenProject.
Want to upgrade from a Community version to try out the Enterprise Enterprise add-ons? Get a 14 days free trial token directly out of your current Community installation.
Migrating to OpenProject 11.2
Follow the upgrade guide for the packaged installation or Docker installation to update your OpenProject installation to OpenProject 11.2.
We update hosted OpenProject environments (Enterprise cloud) automatically.
Support
You will find useful information in the OpenProject Documentation or you can post your questions in the Forum.
Credits
Special thanks go to all OpenProject contributors without whom this release would not have been possible:
All the developers, designers, project managers who have contributed to OpenProject. Special thanks for reporting and finding bugs go to

Rémi Schillinger, Sander Kleijwegt, Tibor Budai.

Special thanks for this release go to Mercedes-AMG for sponsoring features.

Thank you for the updates of our documentation, cugu, txsing, luzpaz, Amandine-Malo, marcelotm23, ivangriggs, Siltes, loganwedwards.

Every dedicated user who has reported bugs and supported the community by asking and answering questions in the forum.

All the dedicated users who provided translations on CrowdIn.