OpenProject 10.1.0
One of the big improvements of the new release of OpenProject 10.1 is the project overview dashboard page with a new project status widget for online project status reporting.
Furthermore, we have included a lot of bug fixes and code maintenance to improve the overall condition of OpenProject.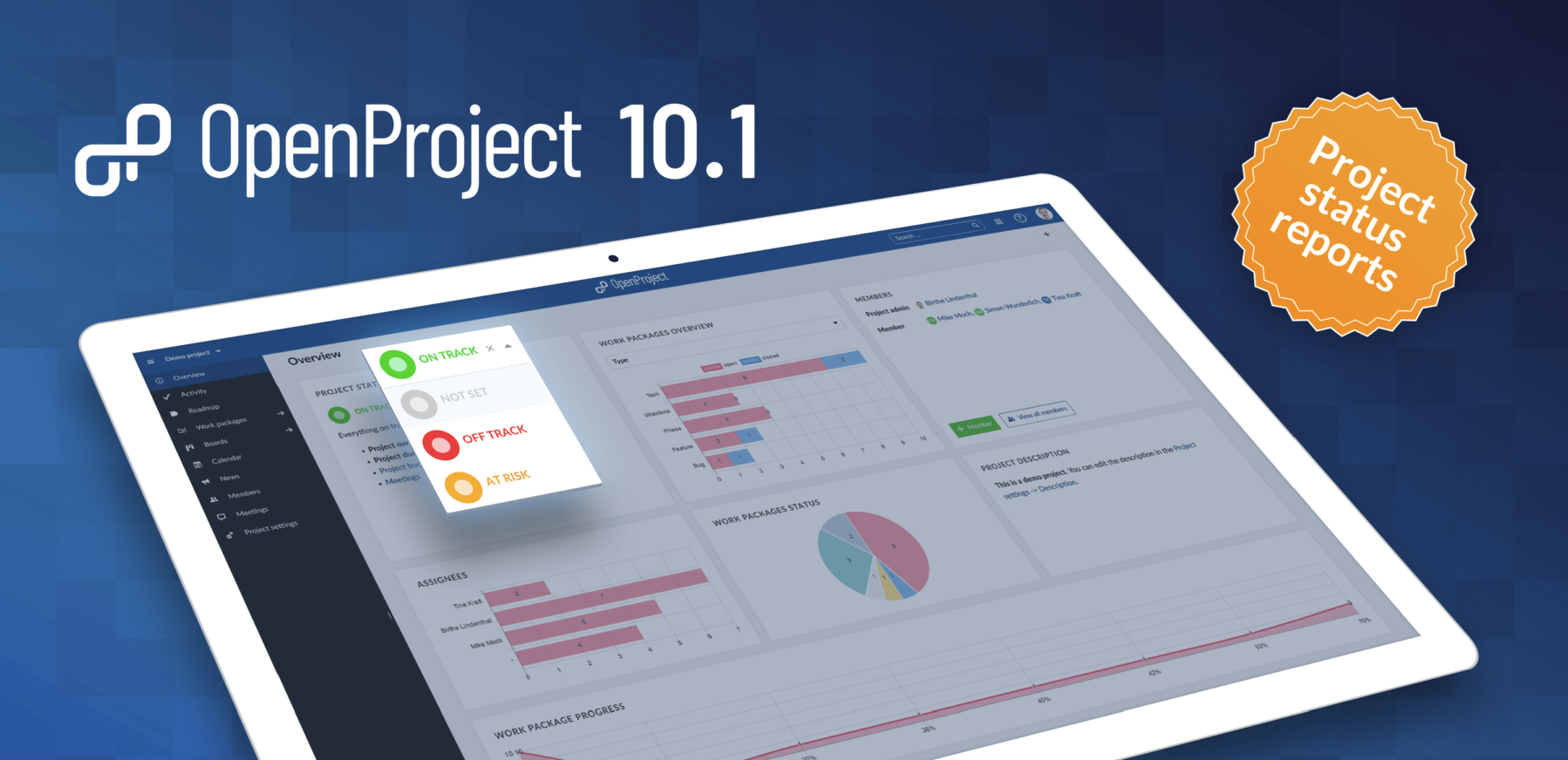 Read below to get a detailed overview of what is new in OpenProject 10.1.
Project status reporting
A new project status widget can be added to the project overview page for easy and transparent project status reporting. It displays the project status in a traffic light.
Communicate the project status to your team and stakeholders in one place by displaying a status widget on the project overview page.
Show at one sight whether your project is on track, at risk or off track and add important project information, such as project owner, due dates, links to important resources and more.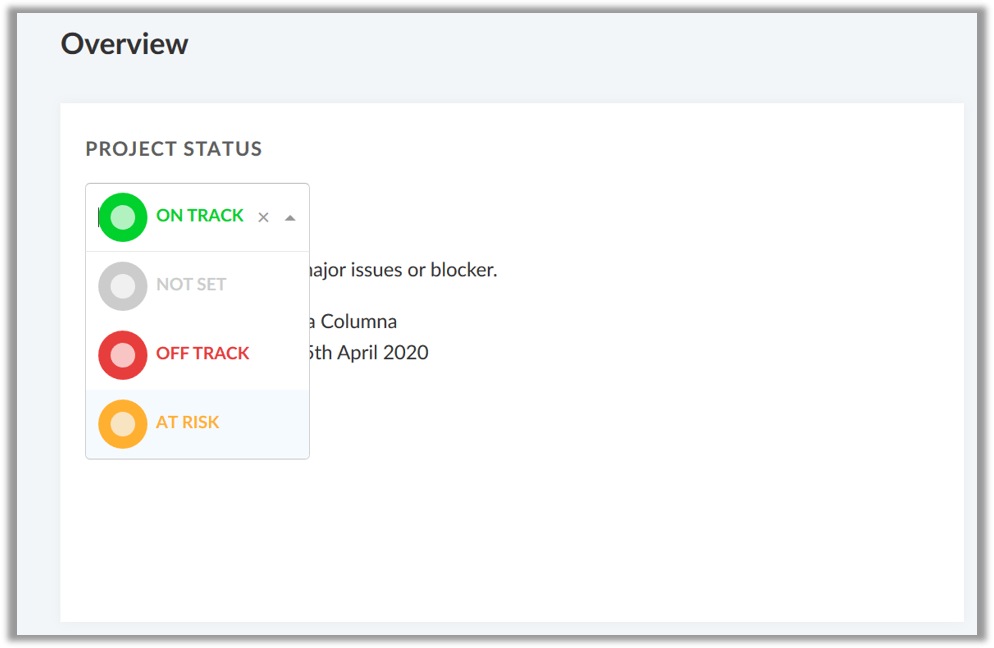 The project status widget contains a placeholder NOT SET when initially activated.
This way, the project overview page can be extended to a detailed reporting dashboard for your projects.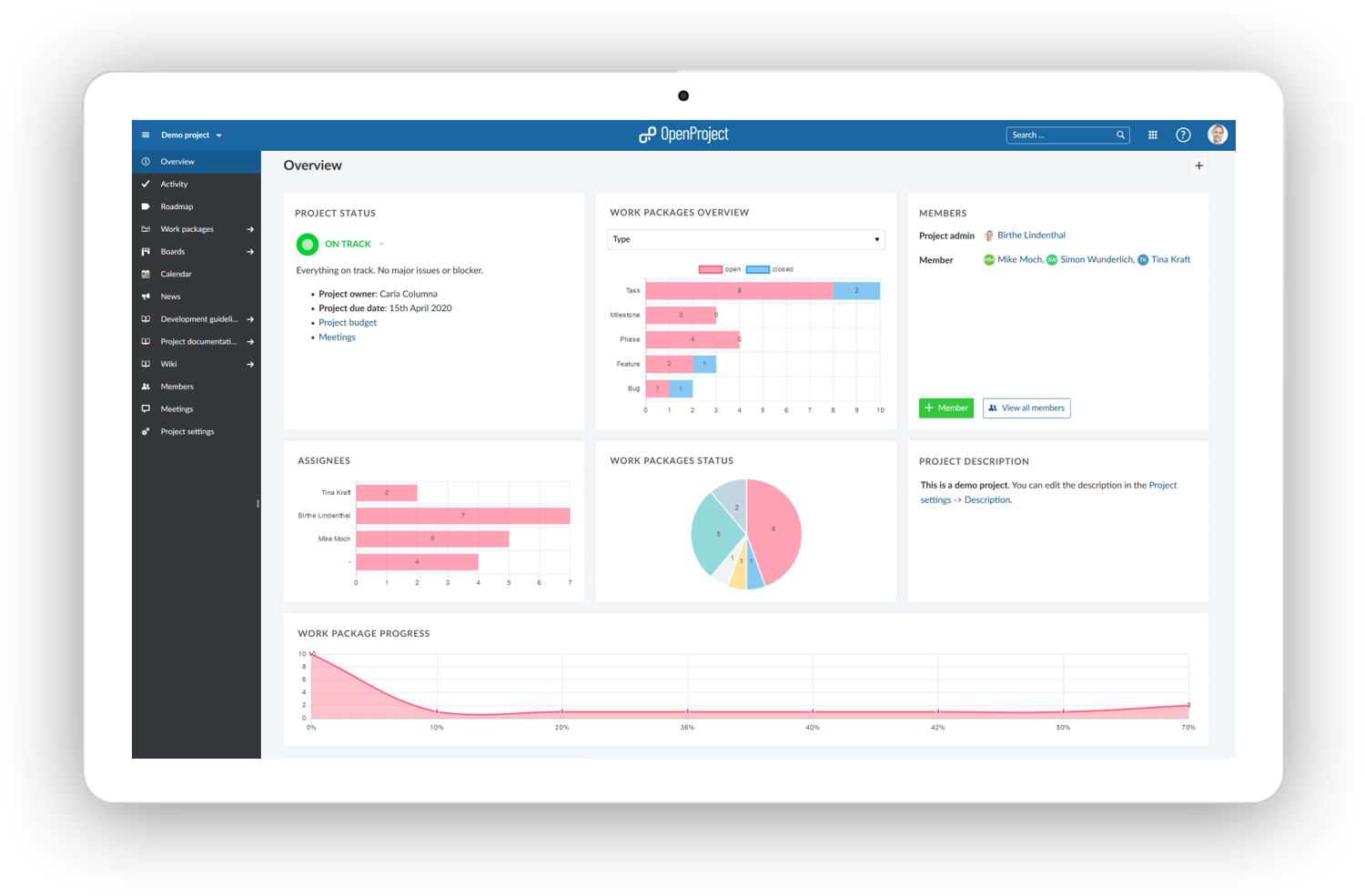 Find out more about the new project status reporting in OpenProject.
CRUD operations for projects in API v3
The API v3 now also enables CRUD on Projects.
Code maintenance
Consolidate work package edit field implementation
OpenProject contains a new consolidated look and feel for work package edit fields. The different edit fields now have a harmonized technical base and now look alike.
Upgrade to Rails 6.0.0
OpenProject has been updated to Rails 6.0.0.
Bug fixes and changes
Support
You will find useful information in the OpenProject FAQ or you can post your questions in the Forum.
Upgrading your installation to OpenProject 10.1.
If you're using the OpenProject Enterprise cloud edition, you will be automatically updated to the latest version of OpenProject 10.1 in the next days. For your local installations, there are some minor changes you need to do in order to perform the upgrade.
Please visit our upgrade guides for more information.
Credits
Special thanks go to all OpenProject contributors without whom this release would not have been possible:
All the developers, designers, project managers who have contributed to OpenProject.
Every dedicated user who has reported bugs and supported the community by asking and answering questions in the forum.
All the engaged users who provided translations on CrowdIn.
What's next?
We are continuously developing new features and improvements for OpenProject. The next release will contain a multi-project portfolio view which provides a quick overview of your most important projects. Take a look at the release timeline to see the upcoming features and releases.
To stay up to date with the recent development, feel free to follow OpenProject on Twitter and like OpenProject on Facebook.