OpenProject 10.3.0
The new release OpenProject 10.3 adds improved mobile support to OpenProject. Additionally, you can now use custom fields with right-to-left support for languages such as Arabic.
Read below to get a detailed overview of what is new in OpenProject 10.3.
Improved mobile support
The work package view now displays a tile view of your tasks when accessed on a mobile device. This provides a clearer structure and overview. The most important information (such as subject, assignee and status) is visible right away.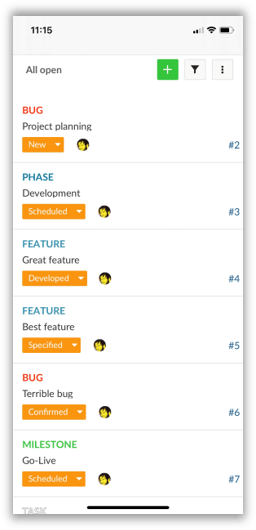 Additionally, the header menu and device menu bar are hidden to provide as much screen space as possible.
Right-to-left support for work package long text custom fields
Work package custom fields of type "Long text" now optionally support text with a right-to-left orientation (such as Arabic). You can use those custom fields to properly display text with a right-to-left orientation.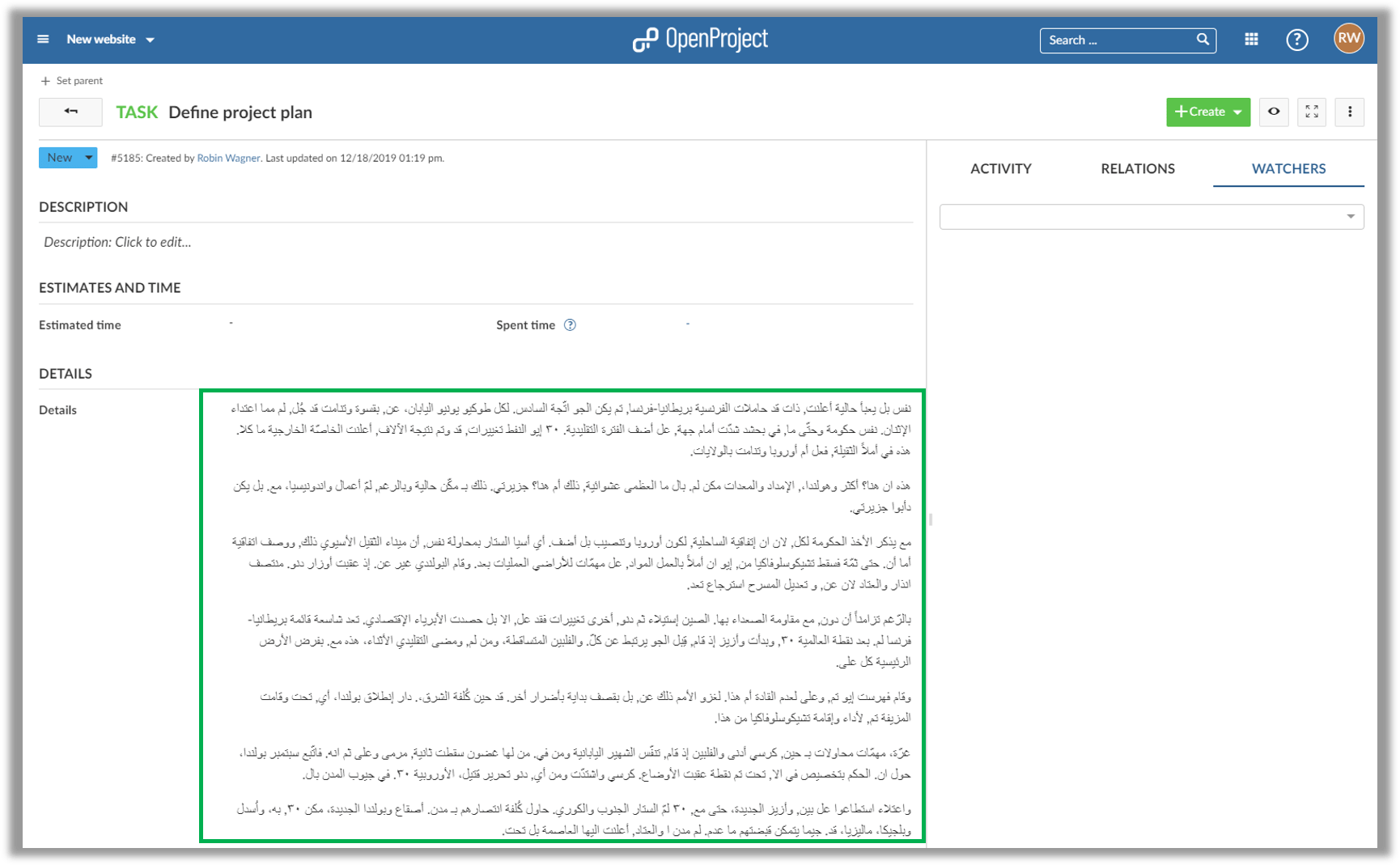 Bug fixes and changes
Support
You can find useful information in the OpenProject help section or you can post your questions in the OpenProject Forum.
Upgrading your installation to OpenProject 10.3.
If you're using the OpenProject Enterprise cloud edition, you will be automatically updated to the latest version of OpenProject 10.1 in the next days. For your local installations, there are some minor changes you need to do in order to perform the upgrade.
Please visit our upgrade guides for more information.
Credits
Special thanks go to all OpenProject contributors without whom this release would not have been possible:
All the developers, designers, project managers who have contributed to OpenProject.
Every dedicated user who has reported bugs and supported the community by asking and answering questions in the forum.
All the engaged users who provided translations on CrowdIn.