Malheureusement, ce document n'est disponible qu'en anglais pour le moment. Nous travaillons sur une traduction, merci pour votre compréhension !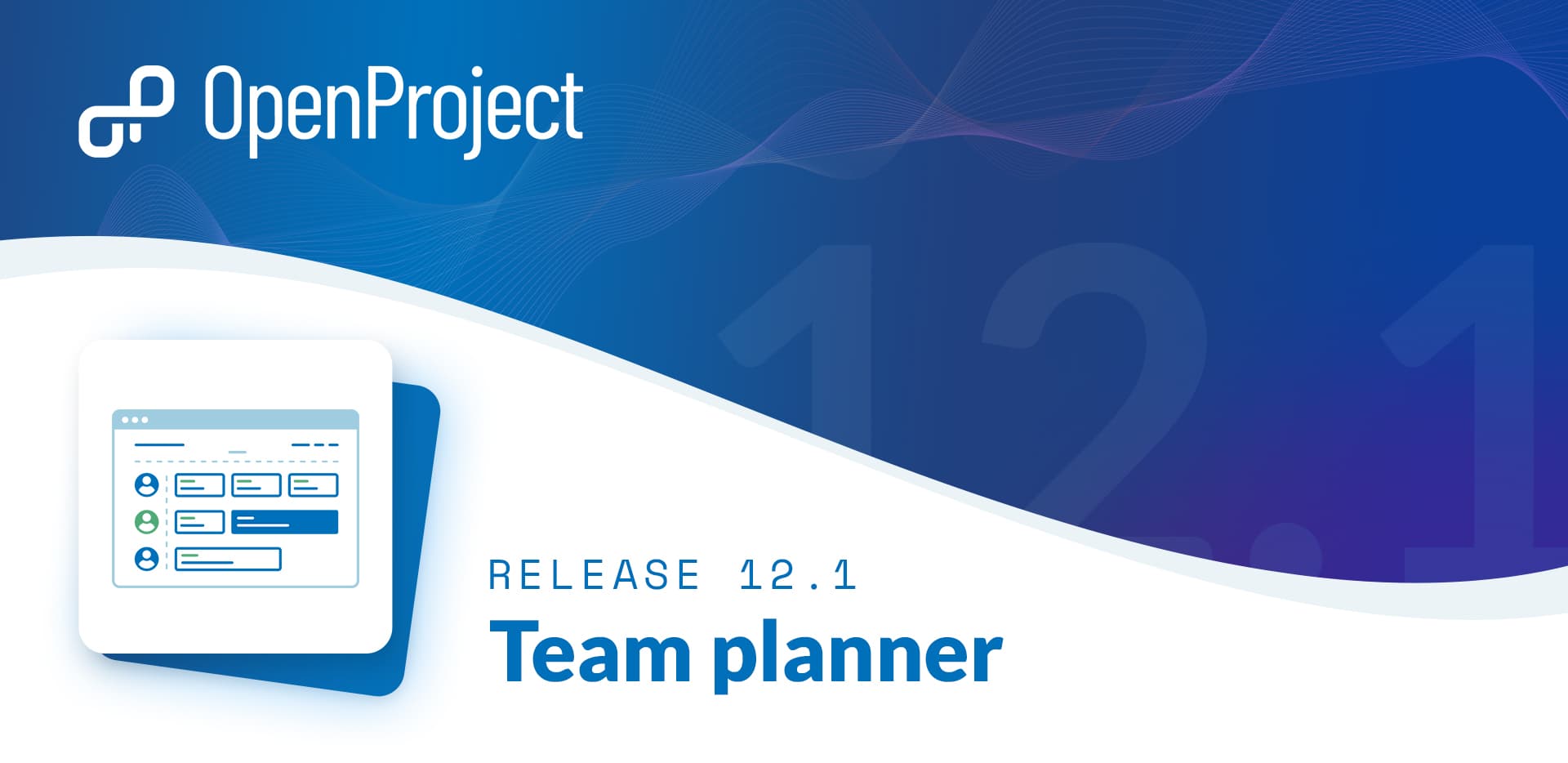 PRESS RELEASE May 03, 2022

OpenProject 12.1.0 introduces new team planner and agile board for the Community
Berlin, May 03, 2022 – OpenProject, the leading web-based open source project management software announces the release of OpenProject 12.1. The new version introduces a new team planner and releases agile boards in the basic version for the free Community edition.
Visual planning with a new team planner
A new planning calendar for teams allows project members to visually distribute and track tasks. In a weekly or bi-weekly view, all work packages are displayed and can be assigned and prioritized. New tasks can be created directly in the team planner or existing tasks can be added via a search function. This way, it is directly visible which team member is working on which tasks and by when they will be completed. Any projects can be integrated into the planning view. This means that it is now possible to see how busy individual team members are across projects.
The new team planner will be available in the OpenProject Enterprise Cloud and in the on-premises version as part of the paid Enterprise add-ons.
Furthermore, the OpenProject team announces that with version 12.1, the agile boards in the basic version will be released to the Community edition. This means that teams can now also manage their projects in an agile approach with the self-managed, free of charge version of OpenProject. Any number of agile boards can be configured, columns can be named flexibly, for example for creating agile task lists, idea lists, and much more. The basic version of agile boards does not update the attributes of work packages when moving cards between lists. The advanced boards remain in the paid Enterprise version of OpenProject.
More features in 12.1
The new "Include Projects" filter option now makes it easier to add different projects to your views to create cross-project reports. This simple filter option applies to work packages, calendars and the new planners.
With 12.1, OpenProject gets a new "Files" tab in the work package details. This way, all information associated with a work package is displayed in one place. Furthermore, global roles for groups have been introduced as well as additional project statuses.
Information on all new features and changes can be found in the release notes.
About OpenProject
OpenProject is a free and open source project management software and is released under GPLv3. OpenProject supports both classic project management and agile project management. The community version is available for free and can be installed via .deb and .rpm packages as well as Docker images. A completely manual installation is also possible. For enterprise customers, Berlin-based OpenProject GmbH offers a hosted Enterprise cloud version as well as an on-premises version, both with support, Enterprise add-ons, and additional security features.
Organizations across all industries and sizes use OpenProject due to its high commitment to data protection and information security. These are of central importance to OpenProject and are one of the main motives for the development of this open source software. OpenProject aims to become a lighthouse project for "Data privacy made in Europe". Find out more about OpenProject on openproject.org or follow @openproject on Twitter.
Links
Press Contact
Birthe Lindenthal
Head of Marketing and PR
Phone: +49 30 288 777 07
b.lindenthal@openproject.com
GPG: 147F B27A C5C6 05CB 32A4 8D58 F6D8 29F4 BB22 B522