Por desgracia, este documento solo está disponible en inglés actualmente. Estamos trabajando en su traducción, ¡gracias por su comprensión!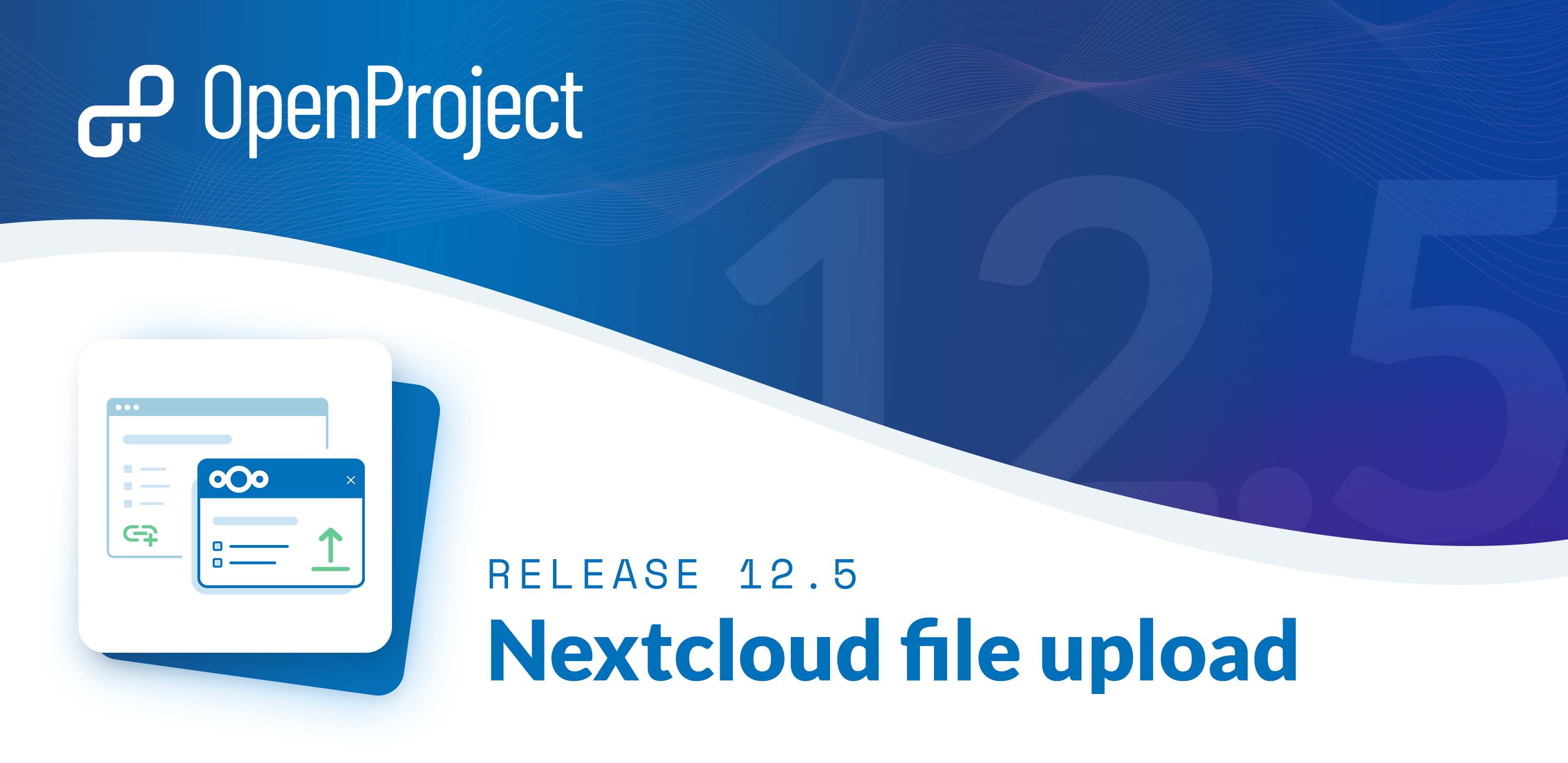 PRESS RELEASE March 20, 2023

OpenProject and Nextcloud integrate more closely for seamless and secure file sharing in project management.
Berlin, March 20, 2023 – OpenProject, the leading free and open source project management software, and Nextcloud, the company behind the most deployed open source content collaboration platform, announce further achievements of their joint integration efforts to enable better file sharing in project management. The update will bring the anticipated collaboration features to the OpenProject side. Nextcloud and OpenProject now offer mutual customers a way to manage their projects and share files seamlessly and without disruption.
"This integration combines the advantages of the two powerful open source applications. It is now easy and secure for project managers and teams to store and review files, track progress, and give all relevant stakeholders visibility into project issues and tasks. We're excited to see how our technologies help teams successfully collaborate on projects and files without any compromises in data sovereignty."
– Niels Lindenthal, Founder and CEO at OpenProject
The update unlocks the full potential of the integration and brings the following improvements:
Upload files to Nextcloud while working in OpenProject: If the project related files are not yet in Nextcloud, there is now an option to directly upload files to the connected Nextcloud file storage from a project in OpenProject.
Link from OpenProject to files and folders in Nextcloud: If files are already stored in Nextcloud, you can select that file or folder from within a work package in OpenProject and create a file link.
The new features are released with OpenProject 12.5 and foster the close collaboration between the two organizations.
"The need for well-integrated platforms that put user's productivity first while allowing them to retain control over their data is rapidly growing. Organizations are increasingly relying on on-premises productivity solutions. This integration between Nextcloud and OpenProject offers organizations the best of content collaboration and project management while keeping ultimate control over their data."
– Frank Karlitschek, Founder and CEO Nextcloud
The two organizations are also currently working together with other partners to create a digital sovereign workplace for public institutions.
Information on all new features and changes can be found in the release notes.
About Nextcloud
Nextcloud Hub is the industry-leading, fully open source, on-premises team productivity platform, combining the easy user interface of consumer-grade cloud solutions with the security and compliance measures enterprises need. Nextcloud Hub brings together universal access to data through mobile, desktop and web interfaces with next-generation, on-premise secure communication and collaboration features like real-time document editing, chat and video calls, putting them under direct control of IT and integrated with existing infrastructure.
Nextcloud's easy and quick deployment, open, modular architecture and emphasis on security and advanced federation capabilities enable modern enterprises to leverage their existing file storage assets within and across the borders of their organization. For more information, visit nextcloud.com and follow @nextclouders on Twitter.
About OpenProject
OpenProject is a free and open source project management software and is released under GPLv3. OpenProject supports both classic project management and agile project management. The community version is available for free and can be installed via .deb and .rpm packages as well as Docker images. A completely manual installation is also possible. For enterprise customers, Berlin-based OpenProject GmbH offers a hosted Enterprise cloud version as well as an on-premises version, both with support, Enterprise add-ons, and additional security features.
Organizations across all industries and sizes use OpenProject due to its high commitment to data protection and information security. These are of central importance to OpenProject and are one of the main motives for the development of this open source software. OpenProject aims to become a lighthouse project for "Data privacy made in Europe". Find out more about OpenProject on openproject.org and follow @openproject on Twitter or @openproject Mastodon.
Links
Press Contact
Nextcloud GmbH
Jos Poortvliet
Marketing Director
Phone: +49 (0) 171 121 7528
pr@nextcloud.com
OpenProject GmbH
Birthe Lindenthal
Head of Marketing and PR
Phone: +49 30 288 777 07
b.lindenthal@openproject.com
GPG: 147F B27A C5C6 05CB 32A4 8D58 F6D8 29F4 BB22 B522